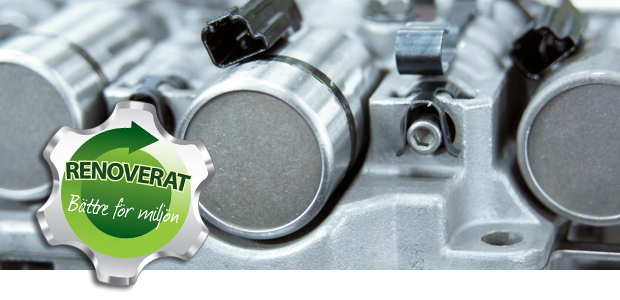 The environment
– Can car ownership and environmental awareness go hand in hand?
As a responsible car owner you have a great opportunity to influence its environmental impact in the course of its lifecycle. Today, the main debate concerns how low the carbon dioxide emissions from new cars should be and lacks discussion of what environmentally aware car ownership involves. It is also a question of taking decisions that are environmentally friendly in terms of service and maintenance, not least with regard to such an important function as the power transmission.
Regular service of the gearbox results in two things that are positive for the environment, namely a longer life and lower fuel consumption.
We remove light metal and other components that require high energy to be produced. When you leave your automatic gearbox with us, you can rest assured that harmful substances as well as old oil and heavy metals will be taken care of in an environmentally friendly way. STM continuously works towards reducing the impact on the environment!
Naturally we believe that it is important that new cars launched on the market are continuously improved in terms of emissions. But responsible car ownership should not end there, as car owners can continue to make environmentally friendly decisions during the car's entire life cycle. Welcome to STM – we focus on responsible car owners!