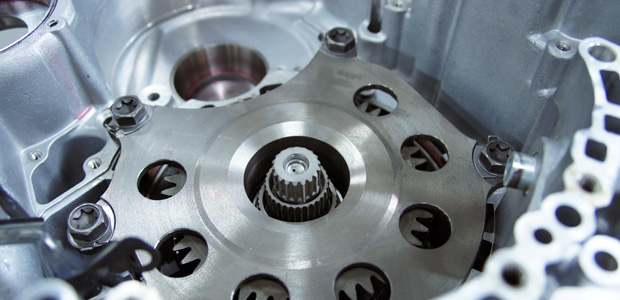 Trade Customers
– rebuilding/remanufacturing, repairs and service for transmissions
There are three things that are important when a client requires assistance with a suspected power train problem:
That the problem is identified and attended to quickly
That the work carried out is professional and of a high quality
Price
By choosing us as your partner in the transmission area, you have an excellent opportunity to satisfy your customers' demands.
In the first phase we help our trade customers with tips, advice and other forms of support. When you have identified a fault in the gearbox, remove it and send it to us for rebuilding. In some cases we can provide an exchange gearbox, which means that the waiting period is minimal. In other cases we carry out the rebuilding within the space of a few days*. The gearbox is then returned for you to install it in the car. You need not concern yourself with logistics, as we can organise transport if you wish.
Developments in the transmission area are rapid and it can prove difficult to keep up. Naturally we ensure that we are up to date about what is going on in the aftermarket and also keep an eye on new developments. In this way you do not need to worry about falling behind and can instead concentrate on other things. We are quite simply experts in our chosen area! Employing us for transmission related problems is equivalent to quality assurance. Your client is our client – that is our view.
Concentrating exclusively on one product, means that we can keep the prices for rebuilding/remanufacturing low. When one considers aspects such as quality, support and component availability, our service is more than likely to be a great deal cheaper than doing the job yourself. Our trade customers always receive a good discount.
We wish to welcome all new STM trade customers!
* We have a large stock of spare parts but it sometimes happens that it can take an extra few days to procure the parts that are out of stock.
You should make STM your partner for the following reasons:
Our products are quality assured
Speedy delivery
Low costs
Free access to support